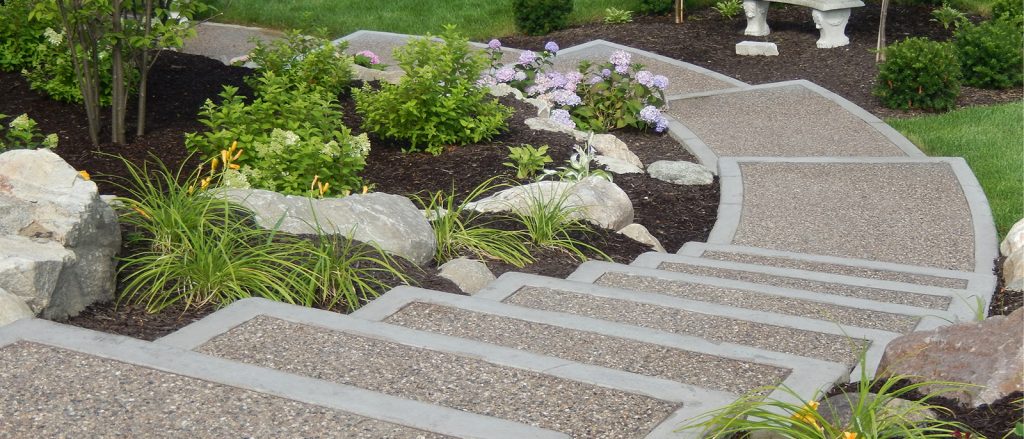 Macomb and Oakland County Exposed Aggregate Installer for Custom Designed Patios, Pool Decks, and Driveways
Exposed Aggregate is a type of concrete where a thin top layer is removed to expose the natural beauty of the pea stone that is mixed into the concrete. There are many types of decorative concrete, but exposed aggregate is one of the oldest forms. It has been around since the early 1900's and never goes out of style. One of the most obvious pluses you will get by choosing exposed aggregate is the beautiful natural appearance and colors of the aggregate. With over 30 years of experience in the concrete industry, Ruggero Construction is one of the best and experienced exposed aggregate installers. With our unique designs, accent borders, and colors, we have taken exposed aggregate to a new level. We also offer different depths of exposed aggregate, depending on your preference. You can choose a surface with more relief (this gives you more grip upon walking), while lower relief is more comfortable to walk on. Check out our beautiful projects in our exposed aggregate patio and driveway gallery!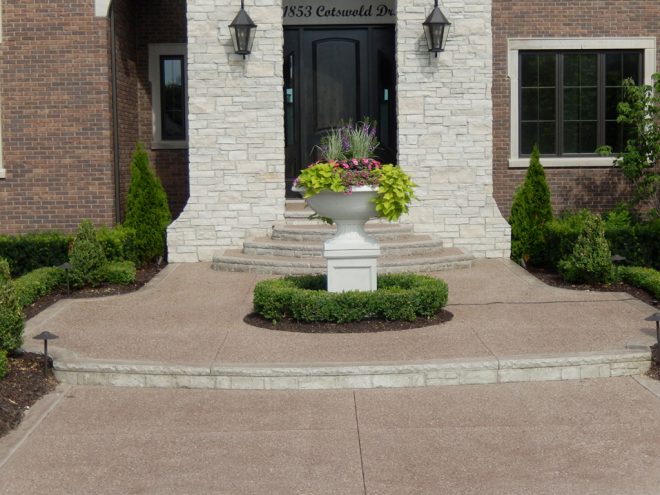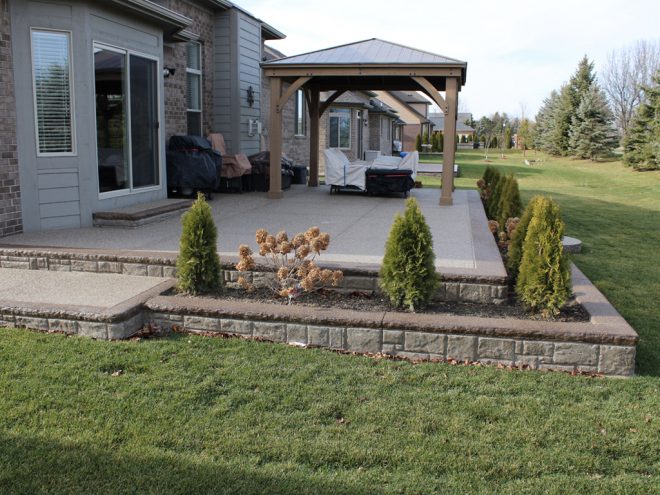 Installation Process
First, old concrete or grass is removed. After the forms are installed, we lay down 21AA crushed concrete and compact it to provide a solid base. Then, steel rods get installed throughout the entire project to reinforce the concrete and a special 7-bag mix concrete with pea stone aggregate is used. After properly poured and finished, a surface retarder will be applied to keep the surface of the concrete soft. The following day, the concrete gets sawcut and power washed to expose the natural beauty of the aggregate. Once the surface dries, the stain of your choice will be applied to the borders and the concrete sealant will be instilled to the entire surface.
Note: We also offer features such as glow-in-the-dark rocks or sparkles on the surface of the product.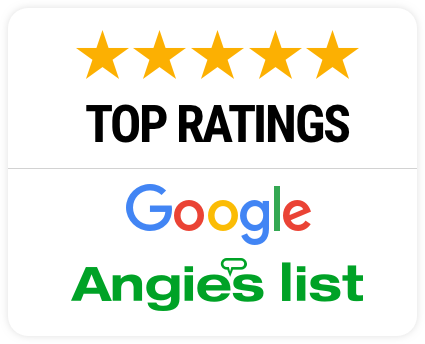 Contact Us Now
Get a Free Quote
Reasons to Choose Ruggero Construction
Over 30 years of outstanding workmanship
Exceptional customer satisfaction
Owner oversees every job to ensure highest quality work
We offer 18 months warranty on all our projects
Solid and well earned reputation
Hundreds of designs and colors to choose