Stamped concrete is a type of decorative concrete that resembles natural slate, brick, tile, or even wood. If you want to enhance your outdoor living space, stamped concrete is an attractive alternative to brick pavers or natural stone. With over 30 years of experience in the concrete industry, Ruggero Construction takes pride in being the gold standard for the design and installing of stamped concrete. Our skilled and experienced team of concrete artisans know how to turn people's visions into reality. With many different patterns, colors, and accent borders, we can create the project of your dreams. Fred Ruggero, owner of Ruggero Construction, personally oversees every job so rest assured that you will get excellent workmanship and top-quality products.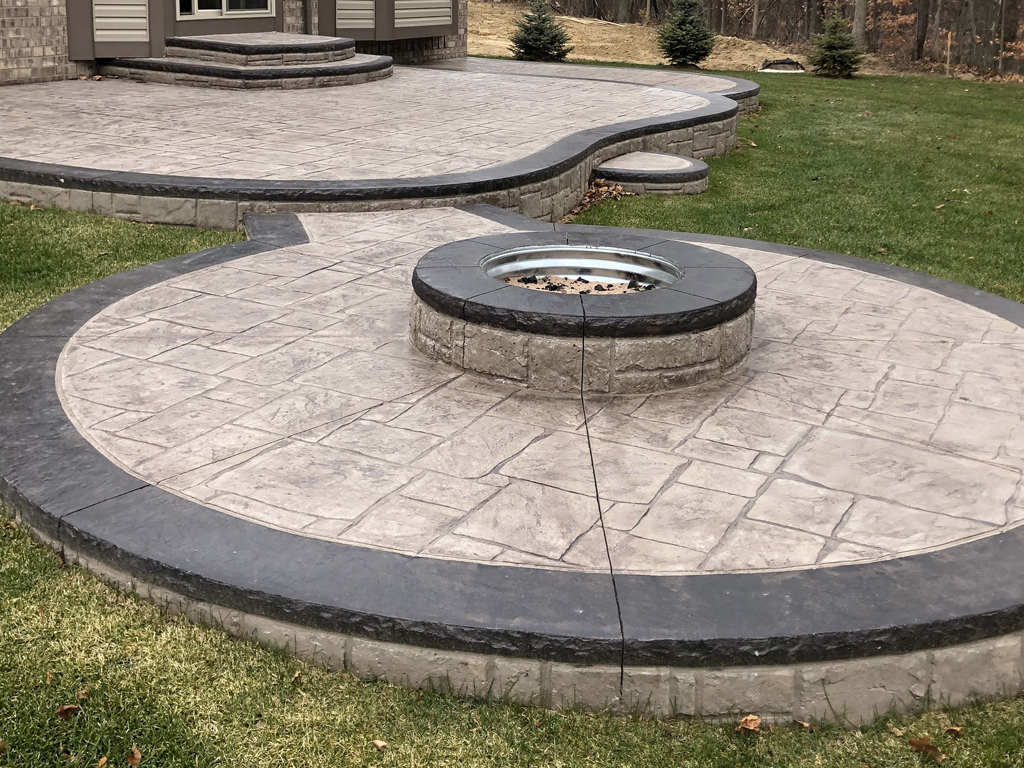 INSTALLATION PROCESS
First, old concrete or grass is removed. After the forms are installed, we lay down 21AA crushed concrete and compact it to provide a solid base. Then, steel rods get installed throughout the entire project to reinforce the concrete. The integral color you choose will be mixed into the concrete after it is poured and properly finished. We then add a second color which is known as the release agent. Afterwards, we stamp the concrete with the pattern of your choice. The following day, the concrete gets saw cut and power washed. Once the surface dries, the stain of your choice will be applied to the borders and the concrete sealant will be instilled to the entire surface. When choosing a concrete driveway contractor, make sure you ask questions about the concrete installation process.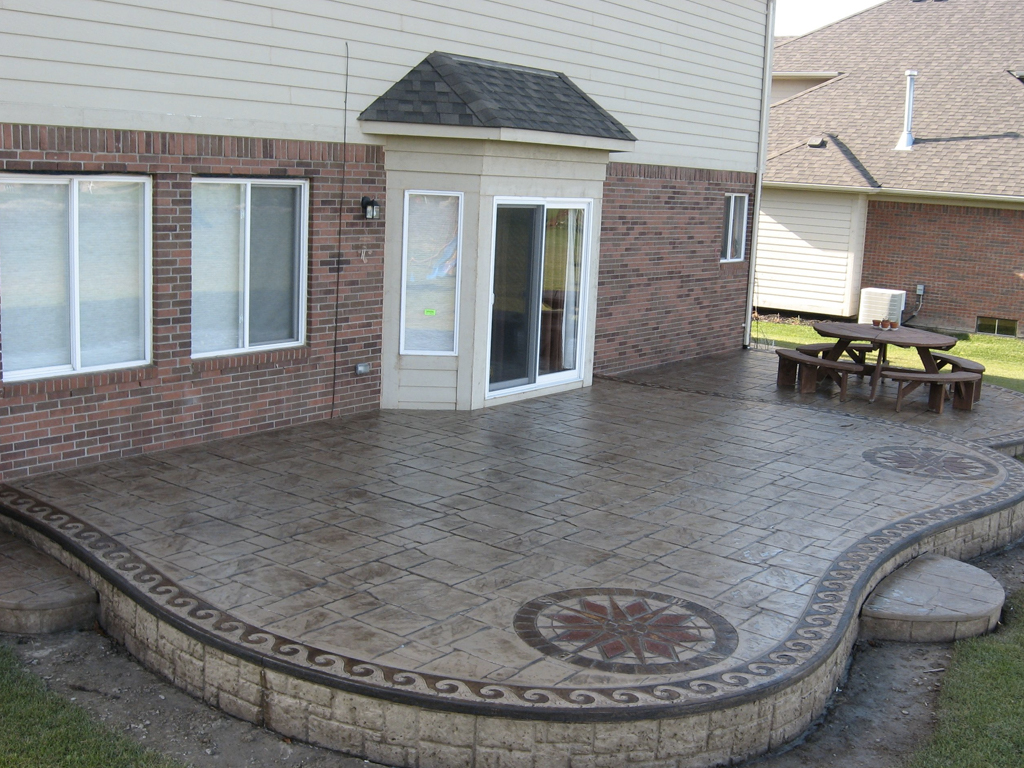 Note: We also offer features such as glow-in-the-dark rocks or sparkles on the surface of the product.
Ruggero Construction strives to incorporate the most up to date decorative concrete technologies as well as the top quality products and innovative techniques. Let your imagination soar with our wide selections of patterns, stains, accent borders, and design options that we can offer you to transform your home with eye catching curb appeal and property value. Check out our photo gallery to see why so many people choose Ruggero Construction for their decorative concrete work.
Related Services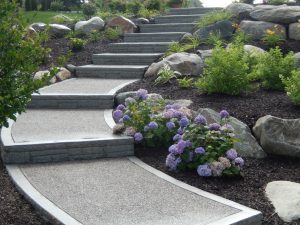 Learn More